We also have a club Facebook page, which can be found at:
https://www.facebook.com/groups/1420451481605858/
---
We had a great turn out at the 1st Annual GRGC Picnic last Sunday. Thank to everyone who came out and made the day a success. Special thanks to Sheila Lunty for taking pictures.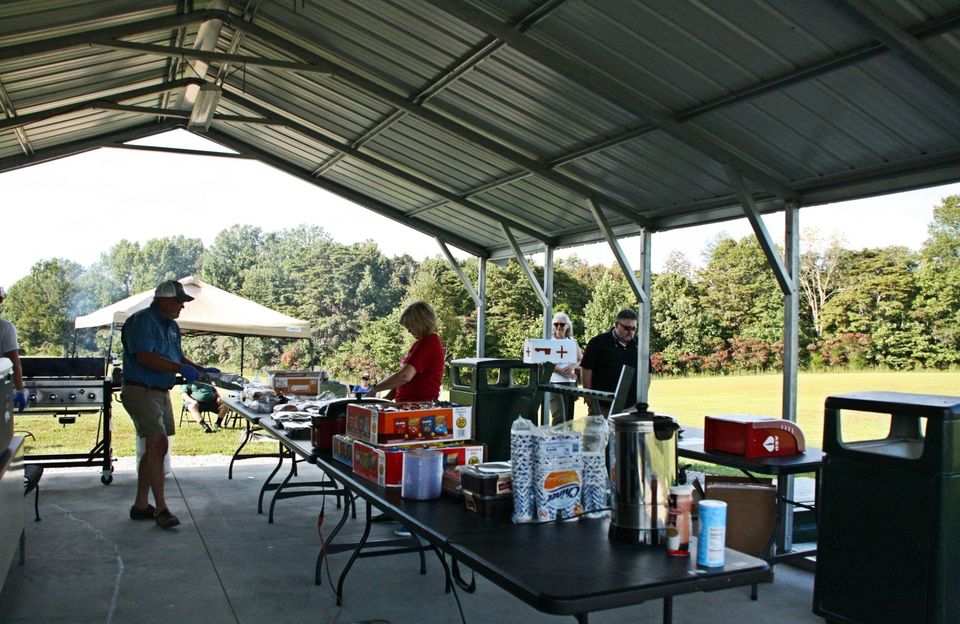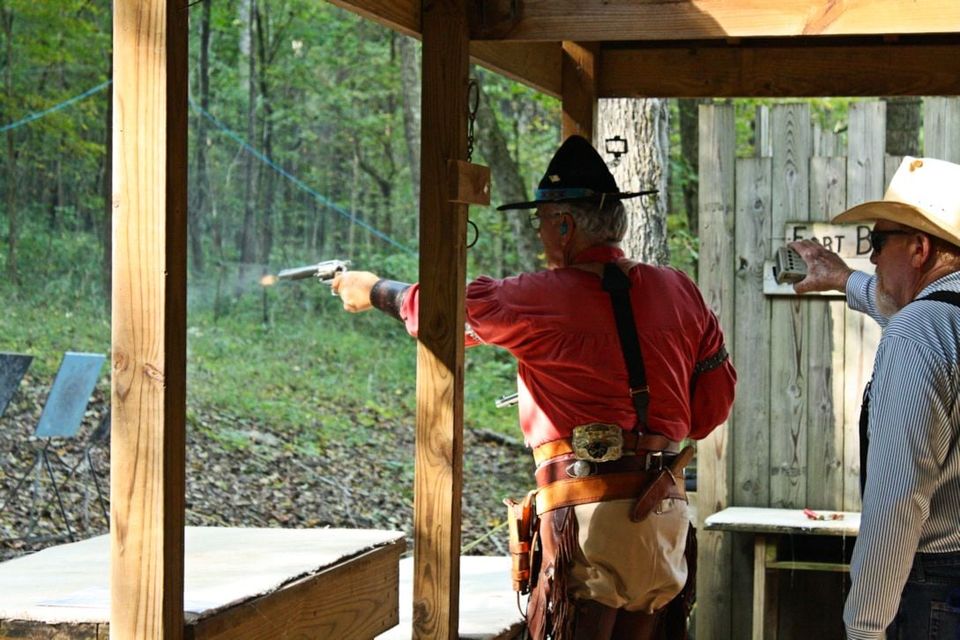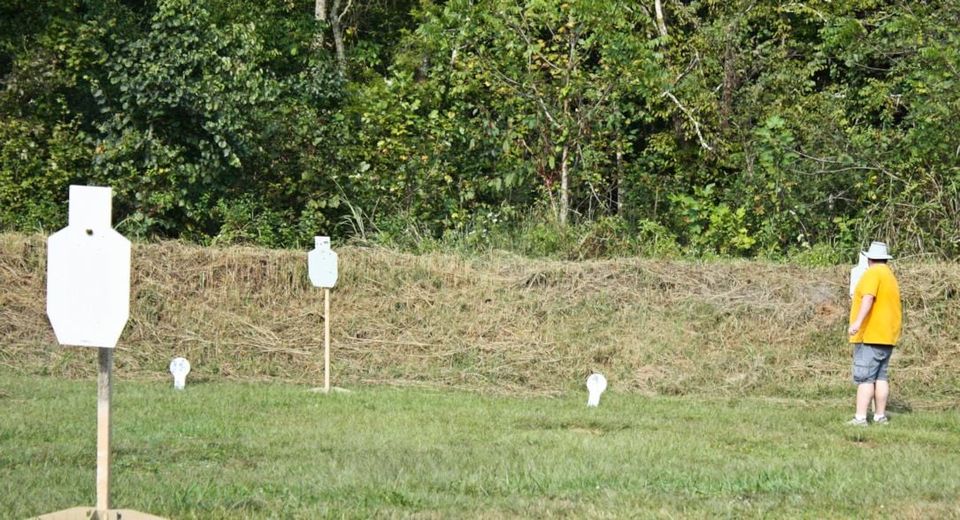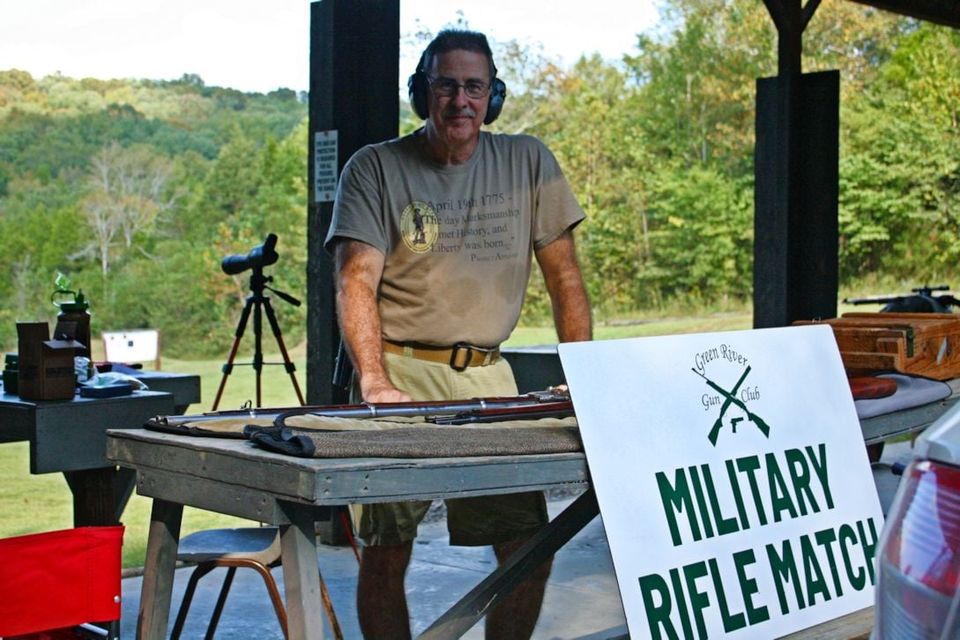 ---
Brandon Sanspree hosted another successful ARA Unlimited Match this morning at GRGC. Attendance included a participant from West Virginia and an observer from Michigan. As our internet presence grows, so does our Match attendance
Stephen Summers
President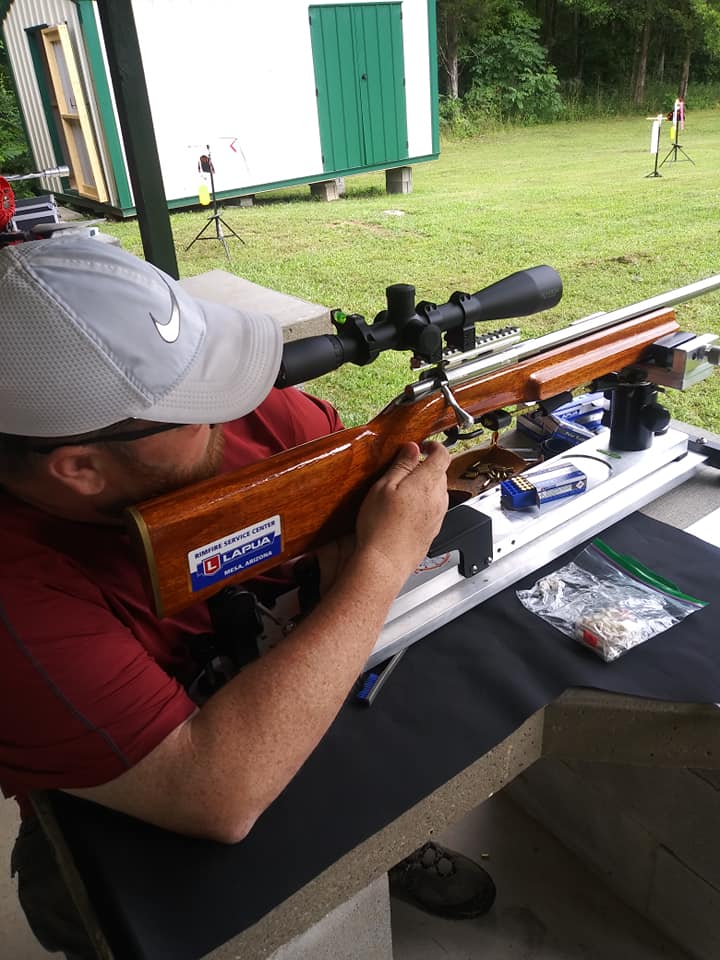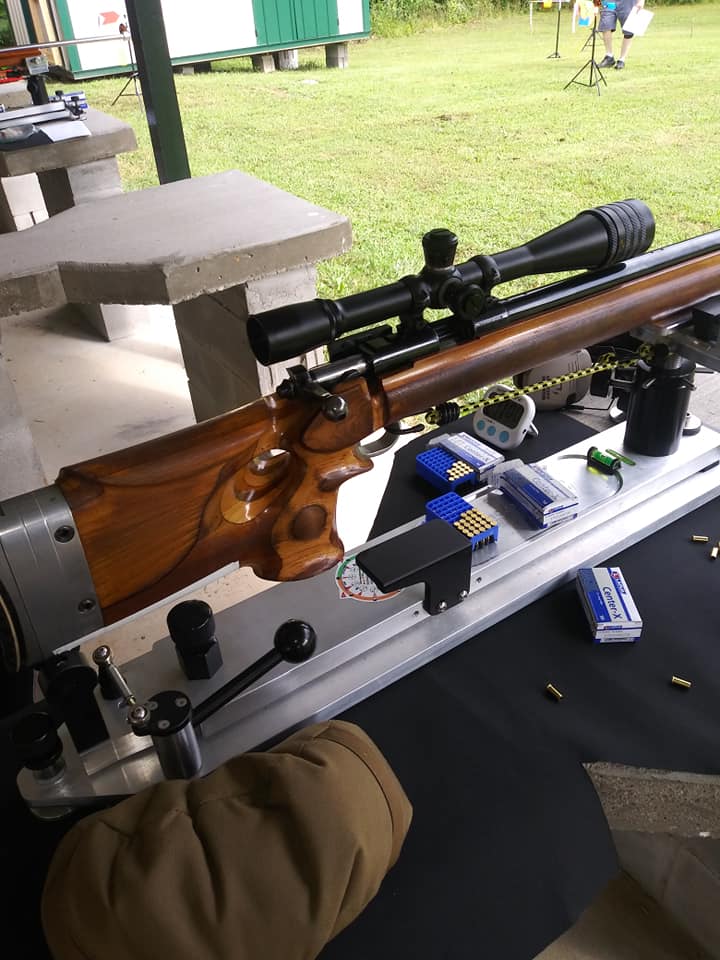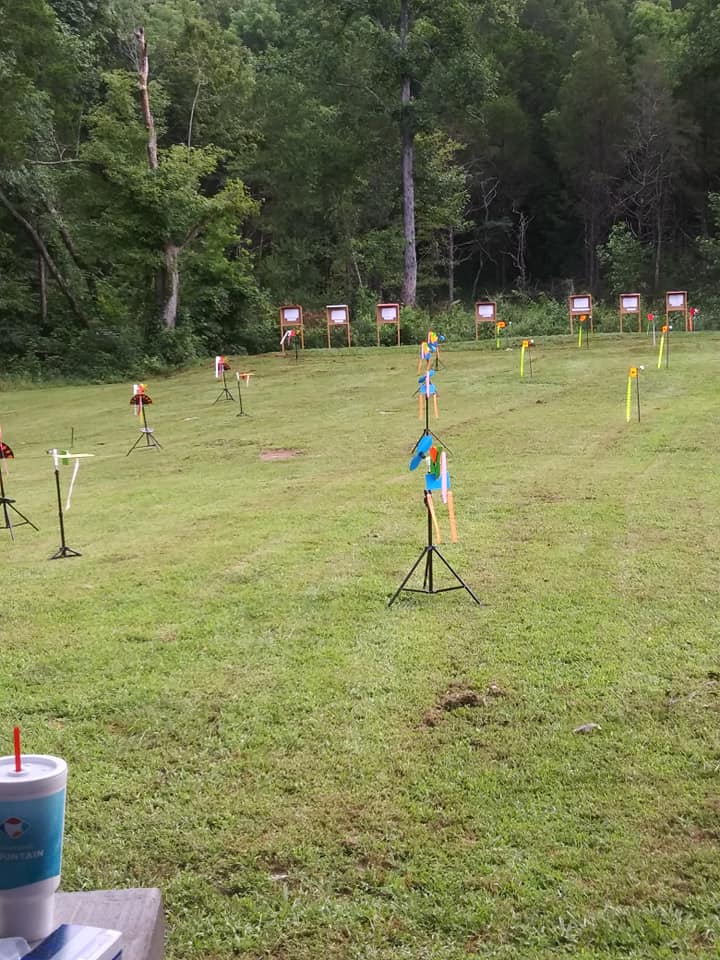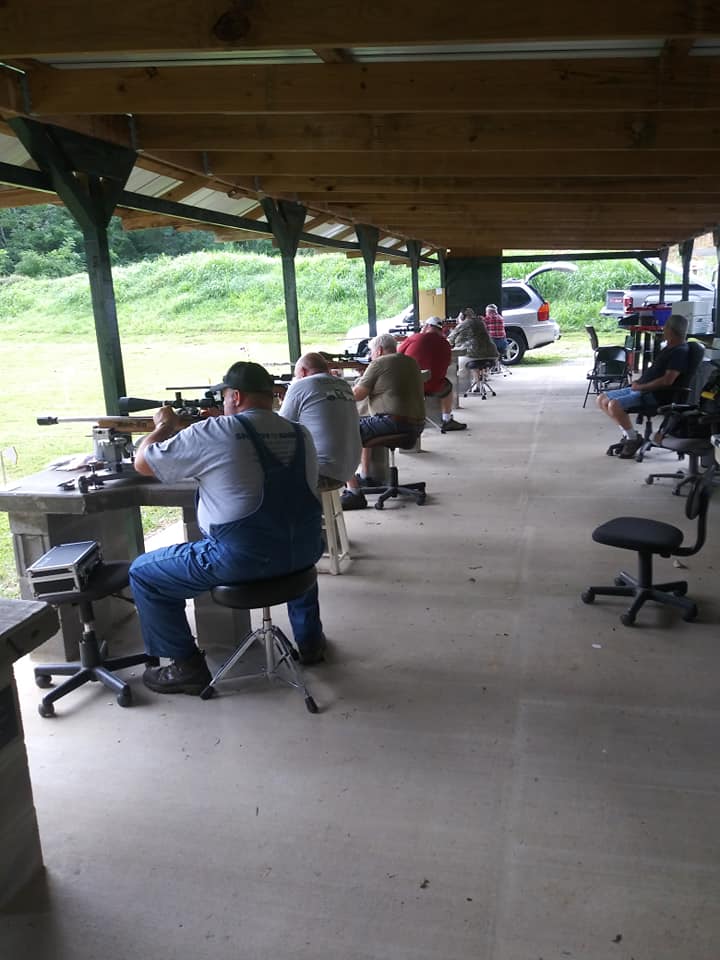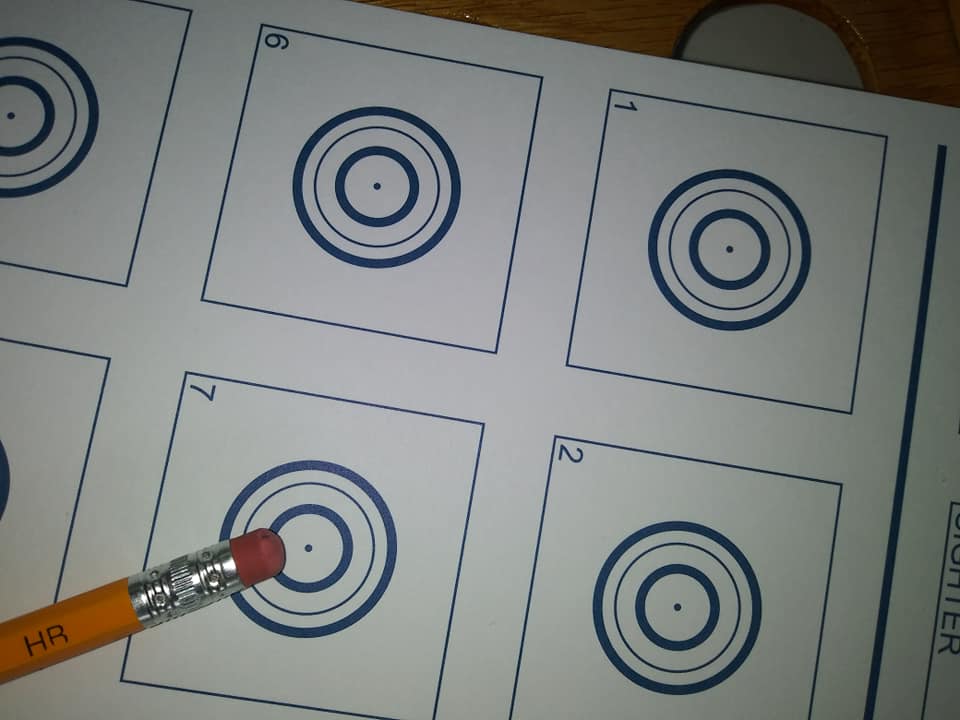 ---
On Saturday, August 1st, we will be hosting the first vintage military rifle match of the year on the main range. The shoot will focus will on 19th century muskets, rifles and cartridge rifles. There will also be a side match for bolt action rifles in production prior to 1911. Muskets and rifles can be originals or reproductions. Everyone is welcome to come out and visit. If you'd like more information about details of the match, please feel free to send me an email @ [email protected].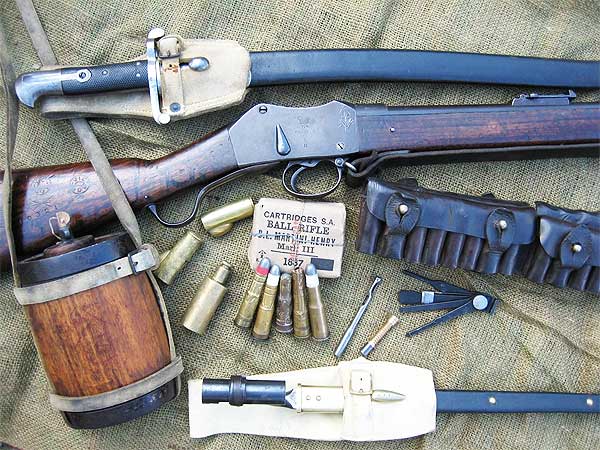 ---
Thank You Miljan Blagojevic for making this video showing so many of the improvements that have been made this summer and in particular the expansion of the main rifle range.
---
Despite the oppressive heat and total lack of a breeze, 20 brave souls participated in the 2 Gun Match this morning. As usual Aaron put on a very fun match. I couldn't help but notice that extended capacity magazines were very popular on the Texas Star stage…..with good reason.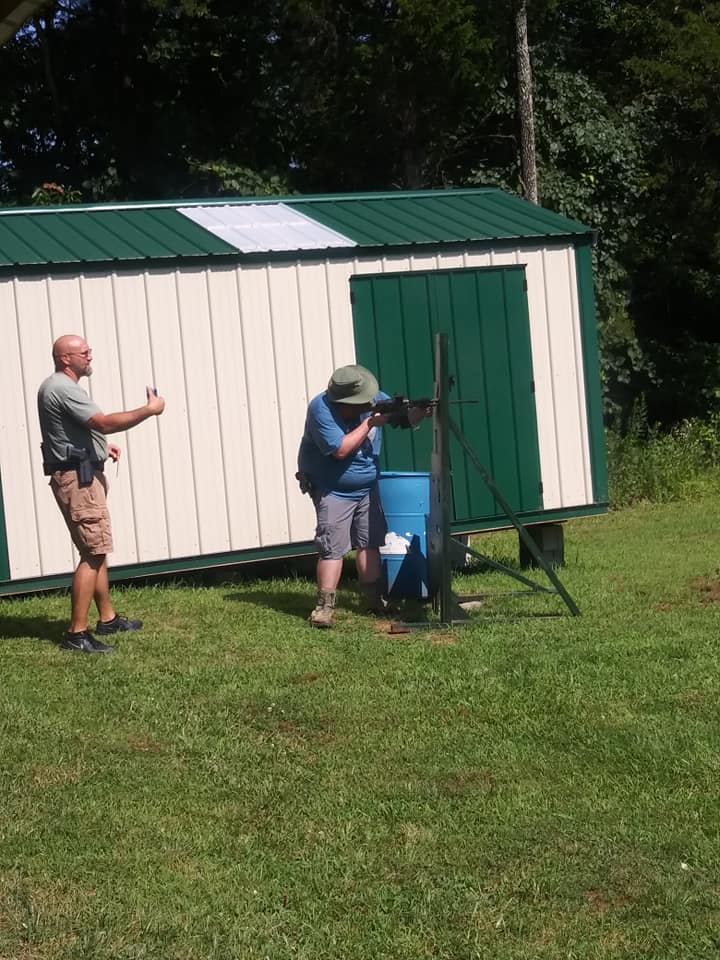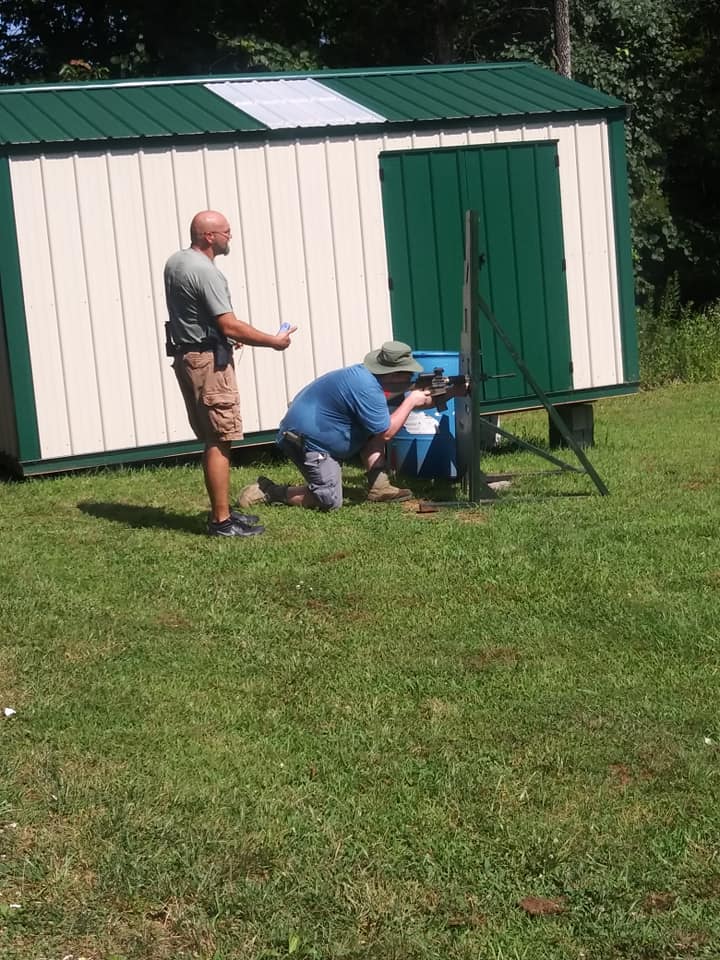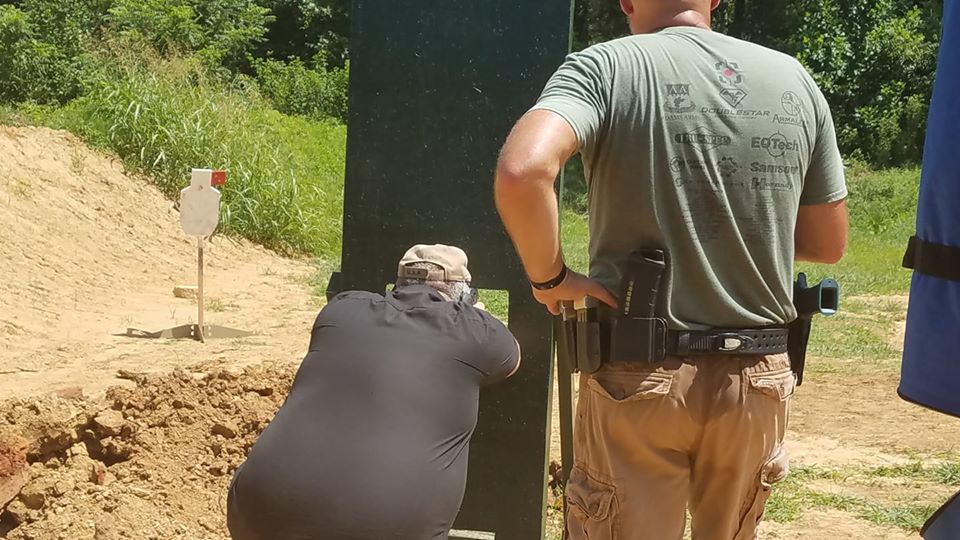 ---
Pictures from the July ARA Factory Class Match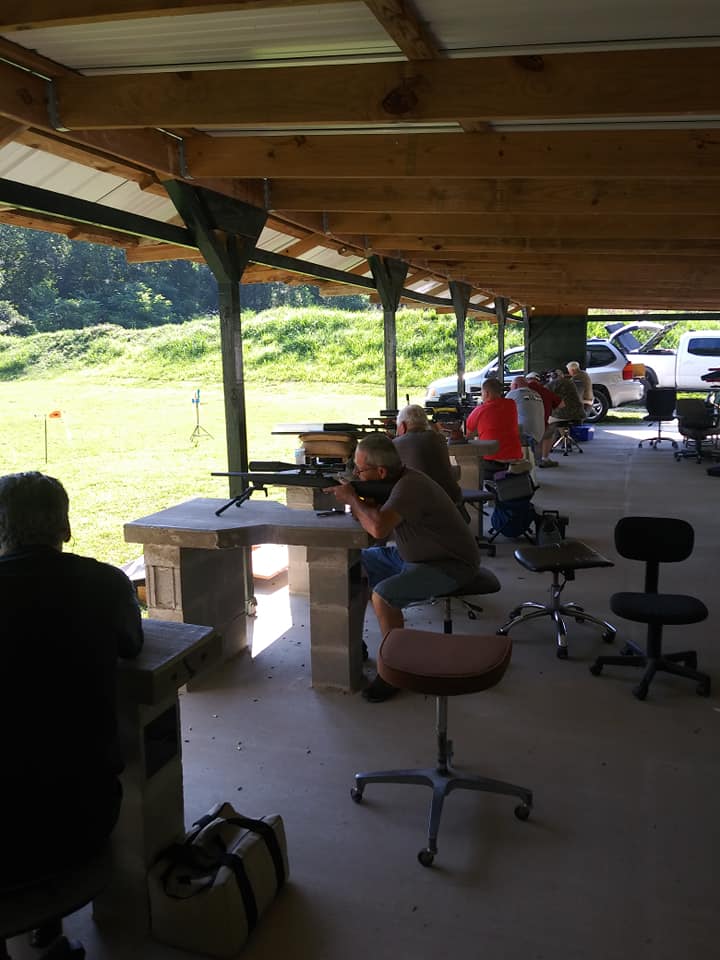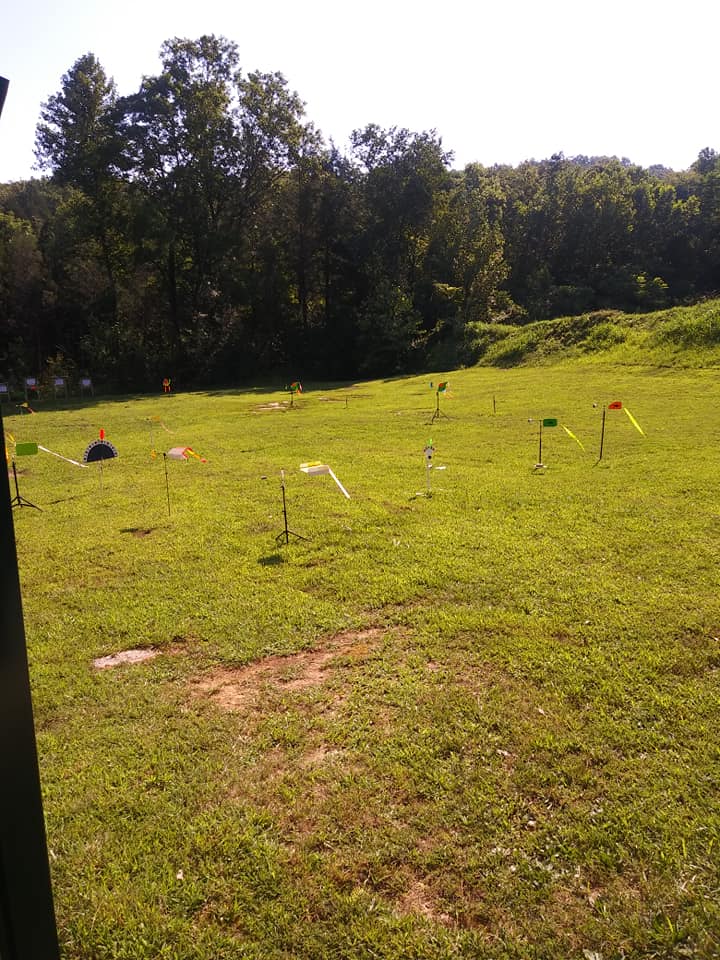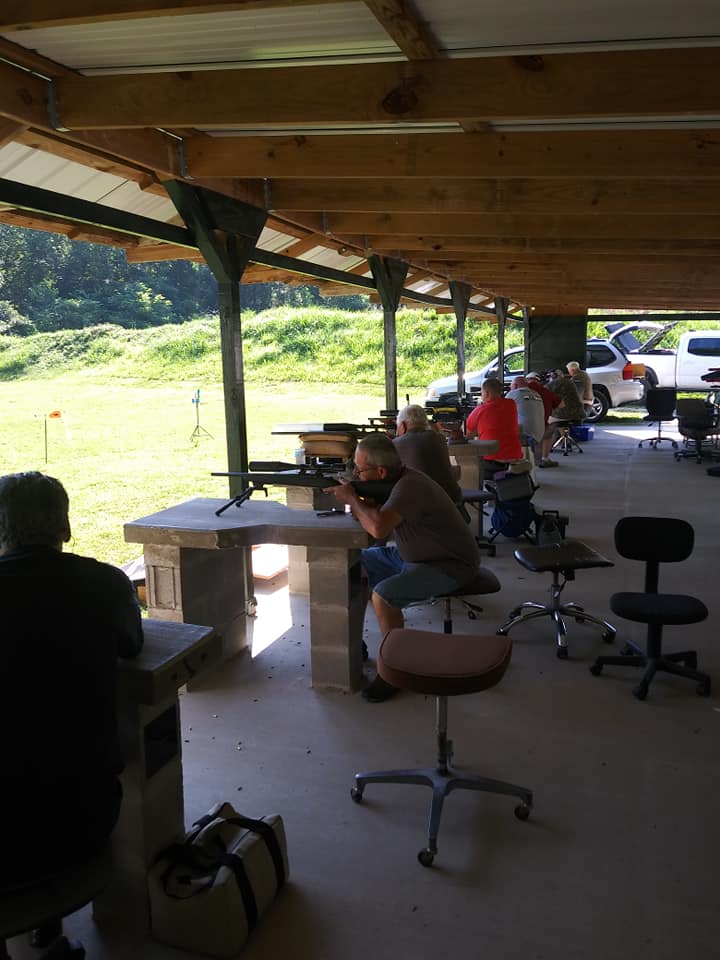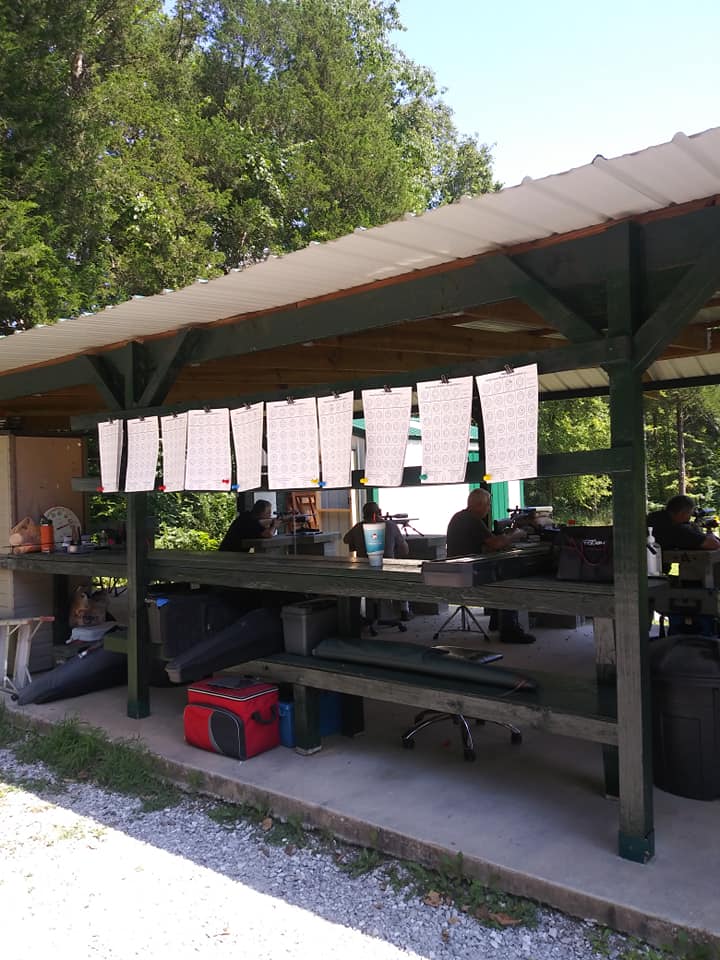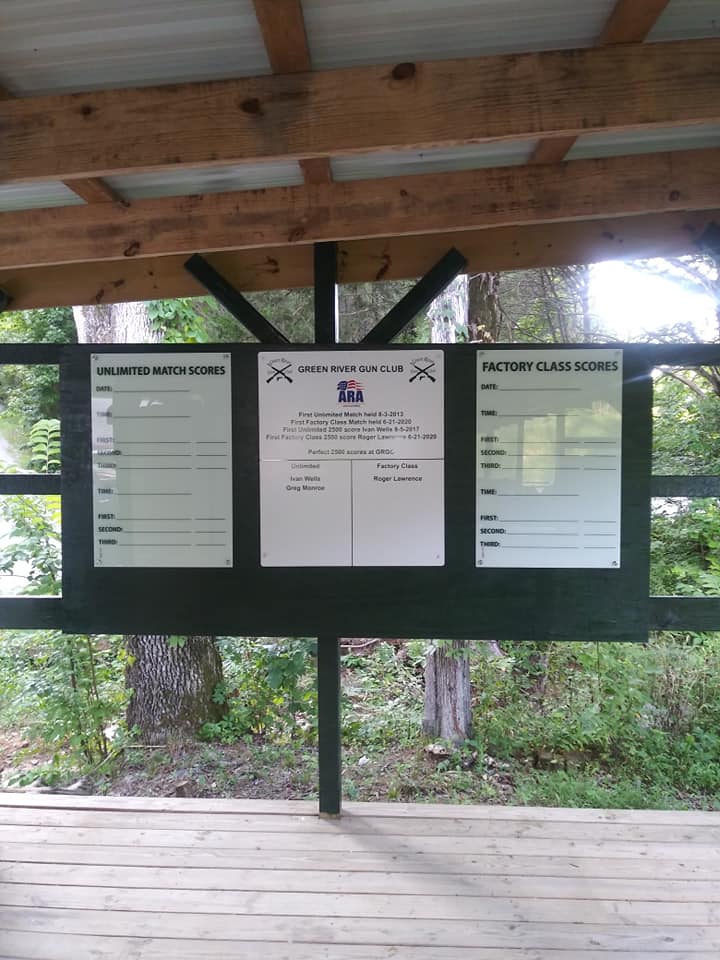 ---
The Green River Gunslingers had a great match this past Saturday. Here's a couple of picture we thought you might like to see.
---
Participants in the 2 Gun and matches will find a new feature this month. A pedestrian crossing has been installed through the wet weather spring making access much more convenient and safe.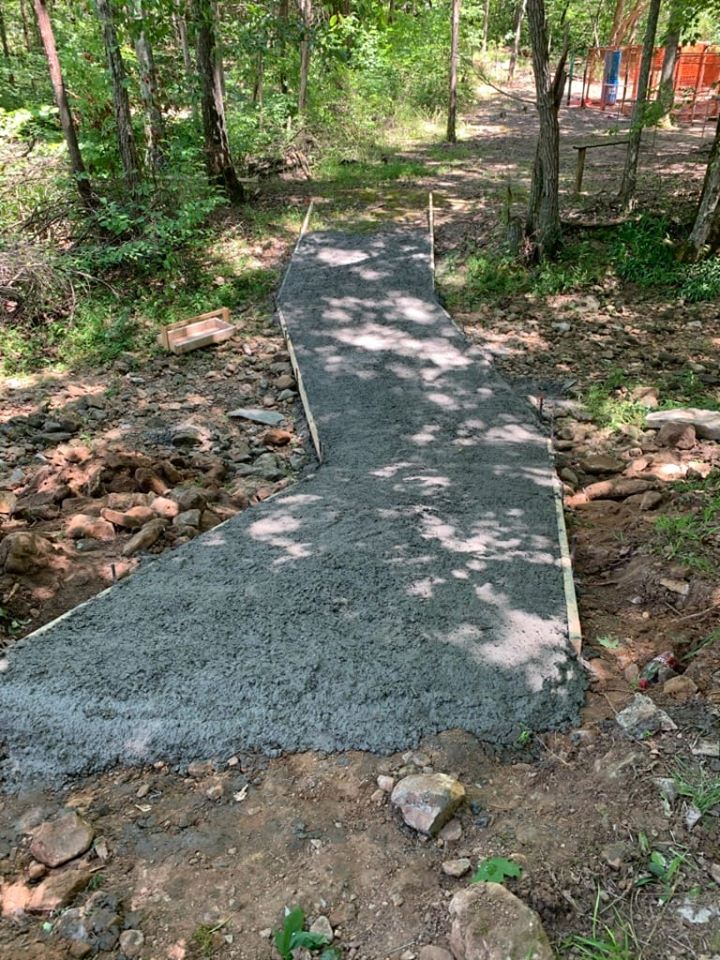 ---
---
The Green River Gun Club Steel Plate match will be on Sunday July 5th 2020, starting with set up at 12:30, new shooter safety briefing at 1:15 and match beginning at 1:30. We will shoot 4 stages with a round count no less than 85 rounds. New shooters are welcomed. Cost is $5.00 per entry.
---
We will be working improvements to the Cowboy Action Shooting Range this Sunday, June 28th starting at 8AM. If you'd like to come out to see the range, learn more about cowboy action shooting or lend a hand, you're more than welcome to come out and join us. For more information contact Greg Beaty
---
We had a great turn out for our first ARA Factory Class Match on Sunday, June 21st. Here's a few pictures taken during the match.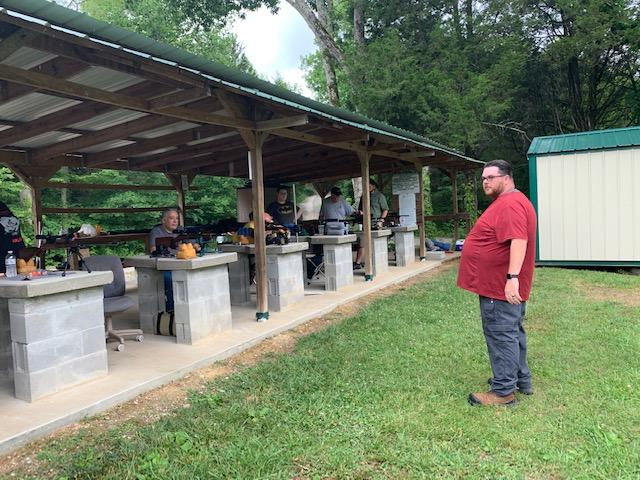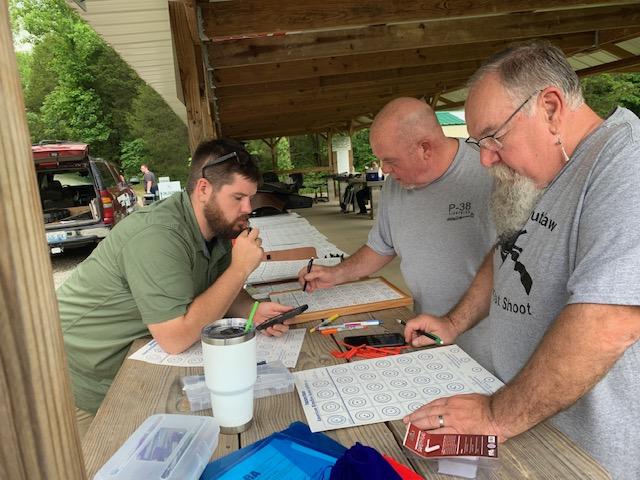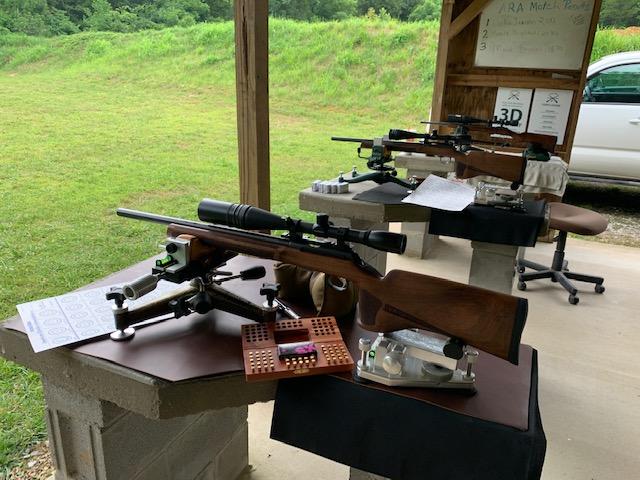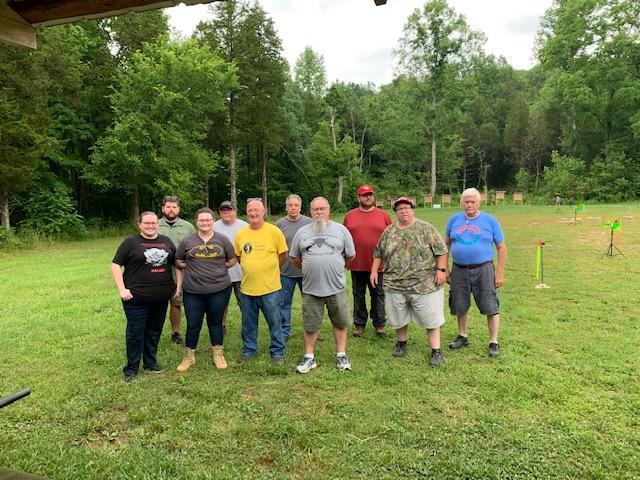 Thank you to everyone who came out on Sunday despite the rain to help with clean up of the Gale Stiles Pistol Range and to help build and install the 400 yard target stand on the main range.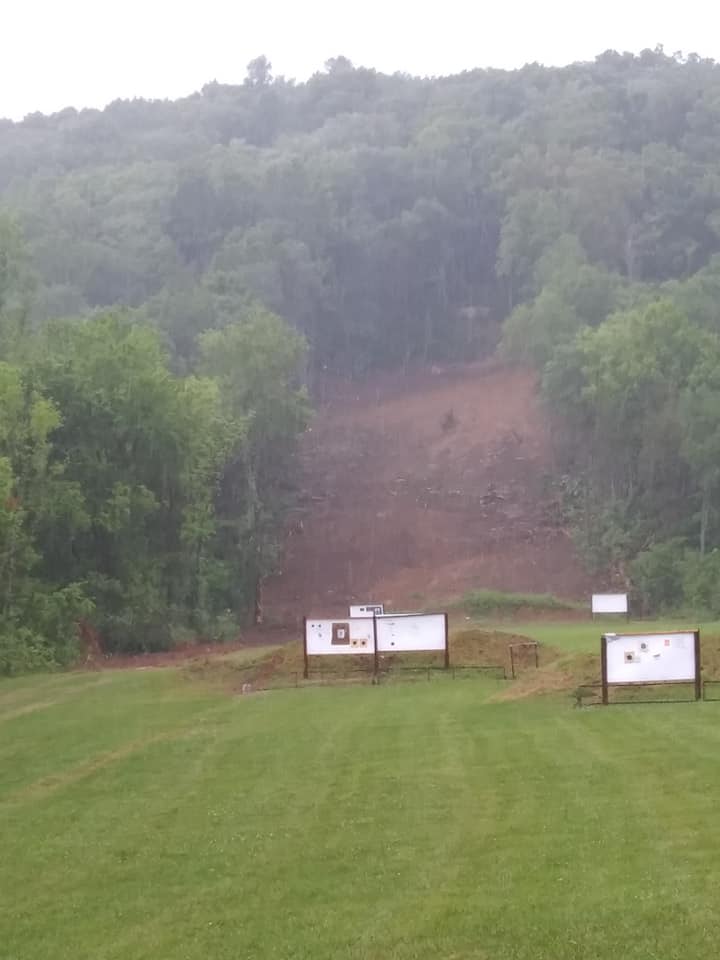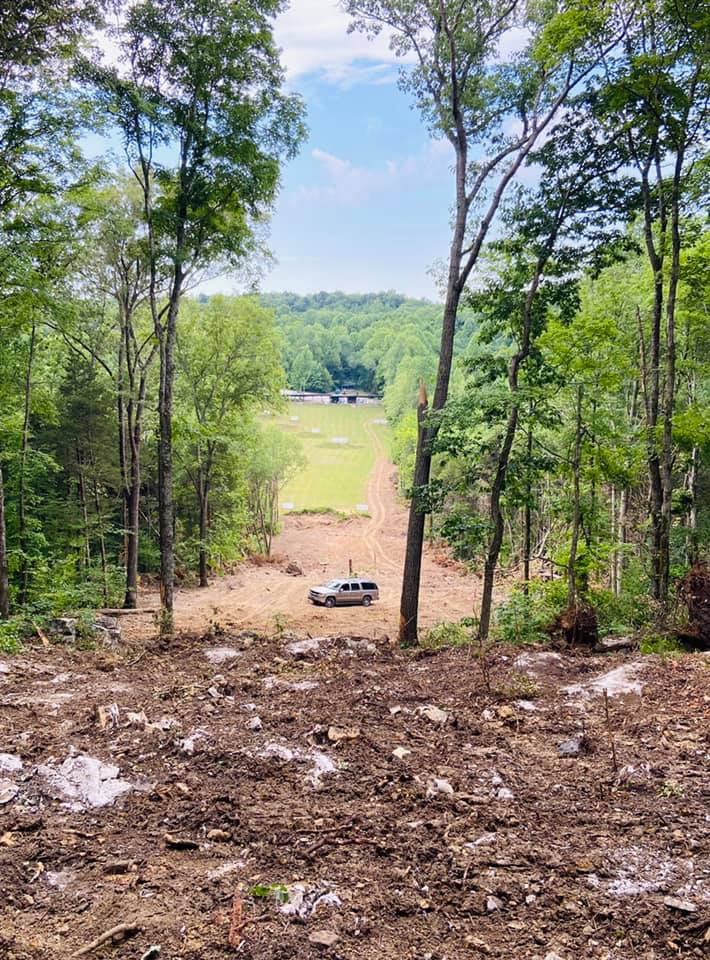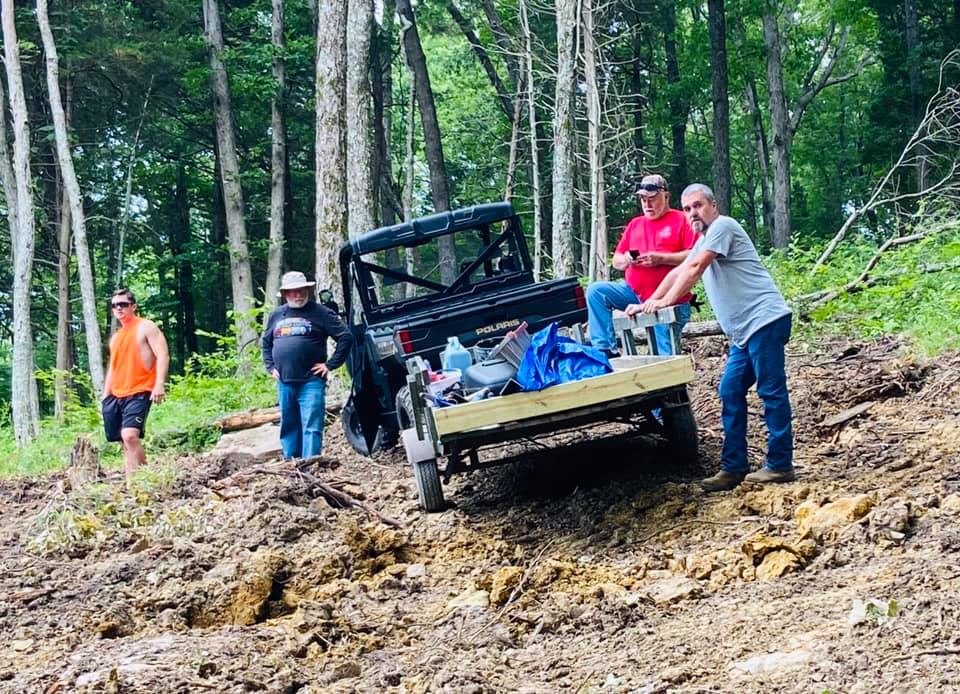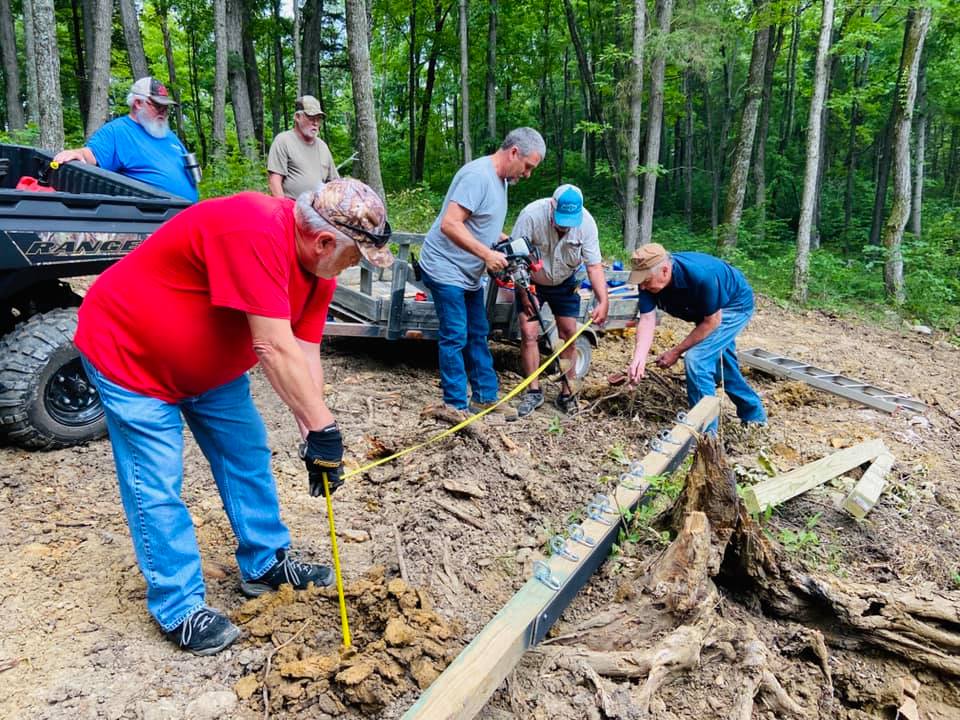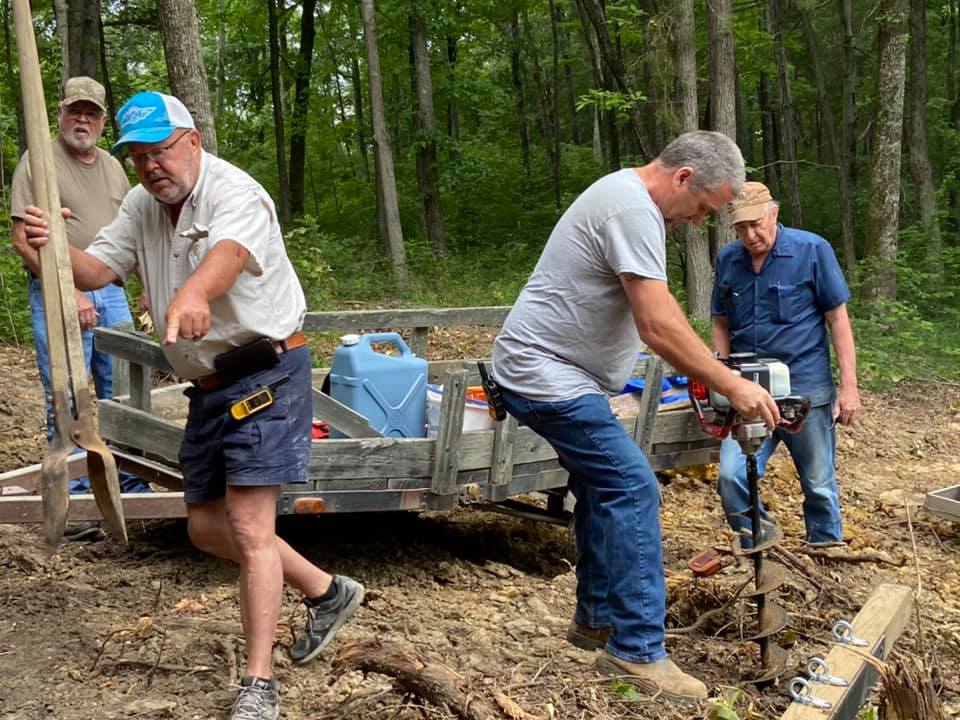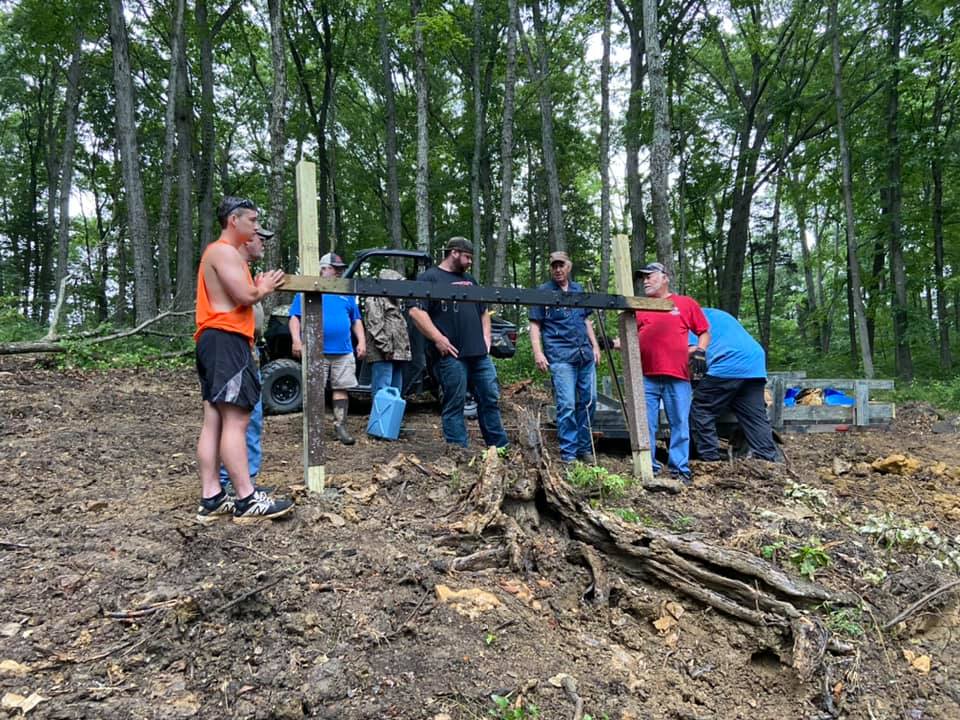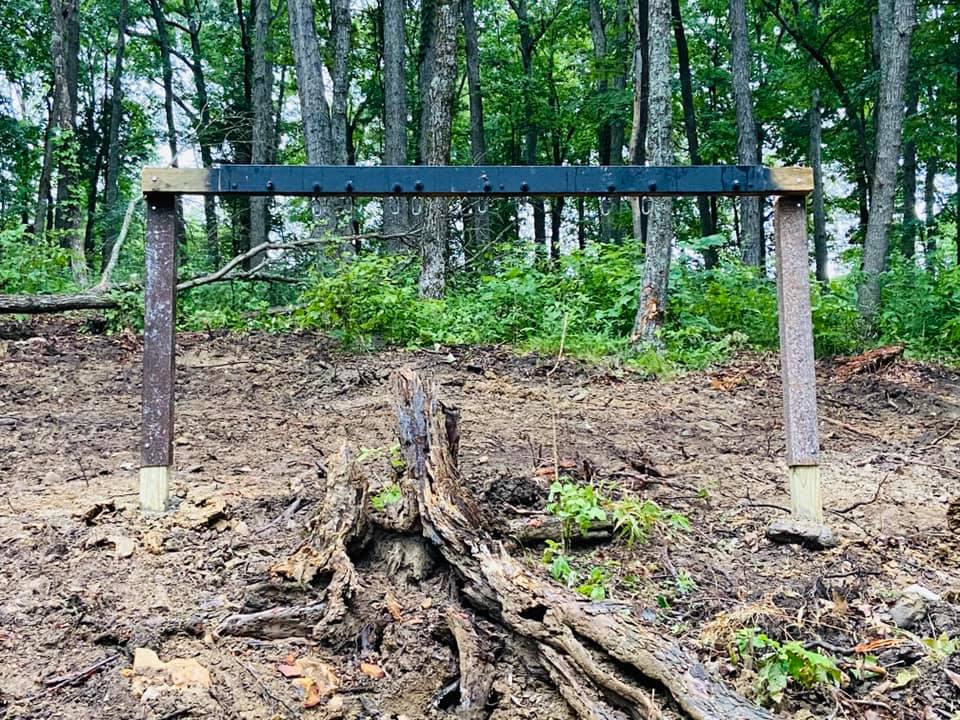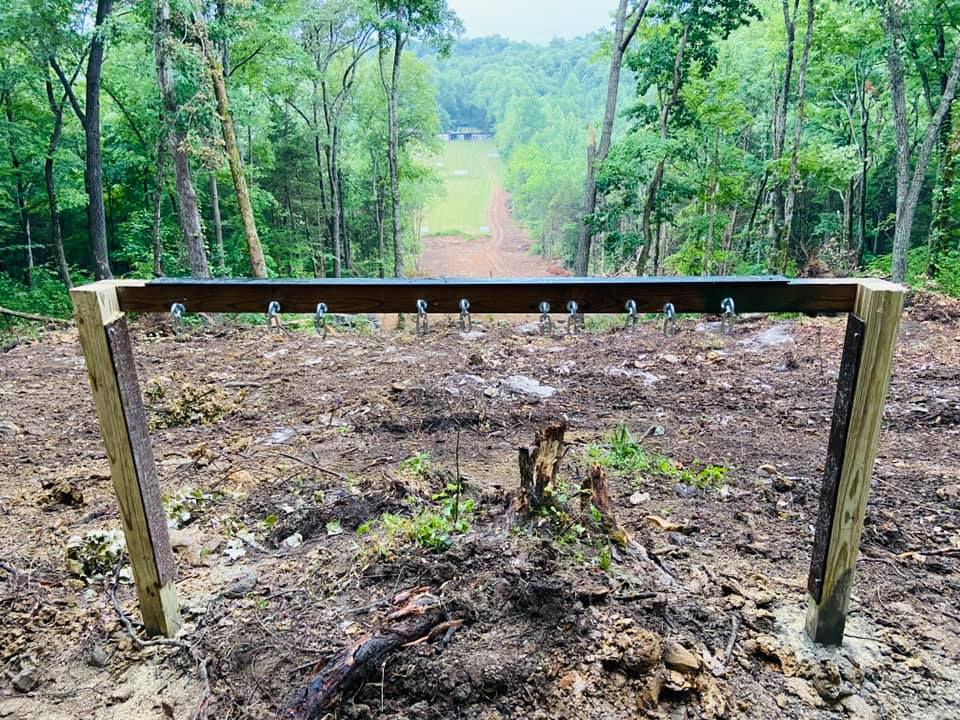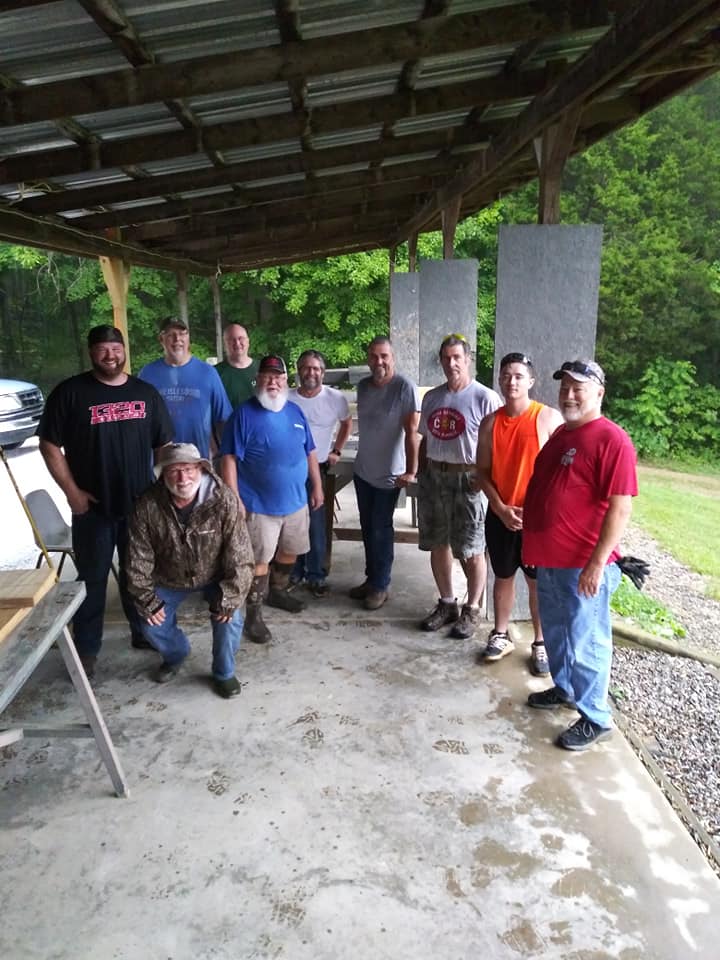 ---
Next Sunday, the 14th, 9:00 AM is work day. Given the very positive response to opening up the 400 yd targets, I'm specifying that as our focus. Ben and I will have the top frame ready and the side posts/concrete on site. We need people to dig the holes and set the posts in concrete. Then put the top piece on.
We need:
Battery drill drivers
Manual post hole diggers
Shovel
5 gallon water jug
Small chain saw
Level
Four wheeler and/or gator/mule type quad
Sign up to help below or text me directly.
Stephen Summers
President
---
The trap range at GRGC is open again! Mondays starting at 5:00 PM members and the public are welcome to come shoot practice trap. $5.00 per round (25 targets) cash or check only.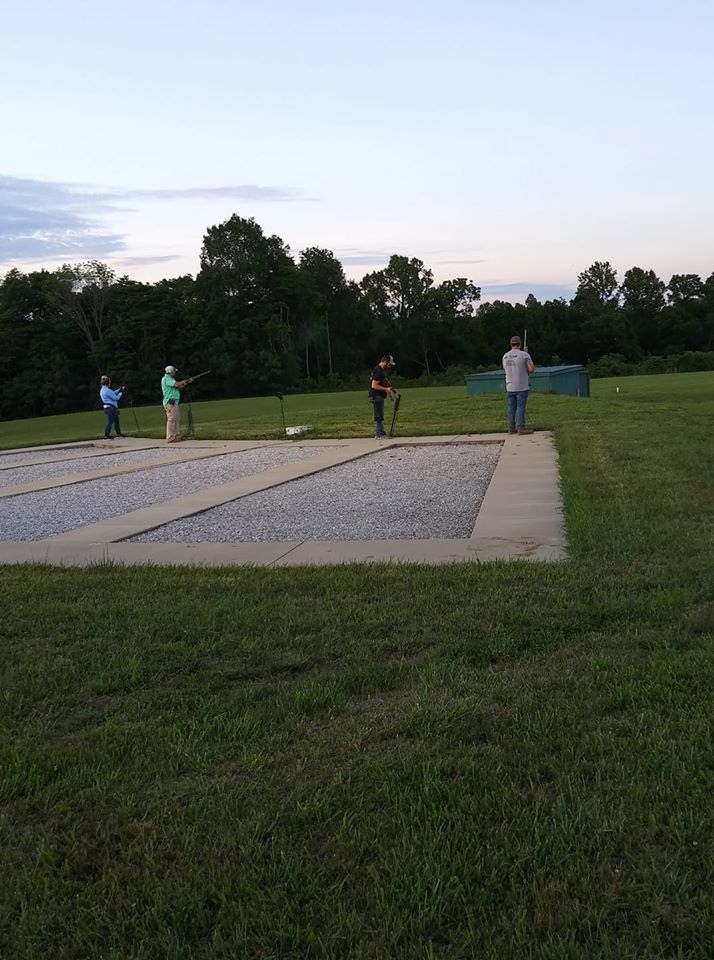 ---
The Green River Gunslingers Single Action Shooting Society Match will be held on Saturday, June 13th. For more details contact Greg Beaty.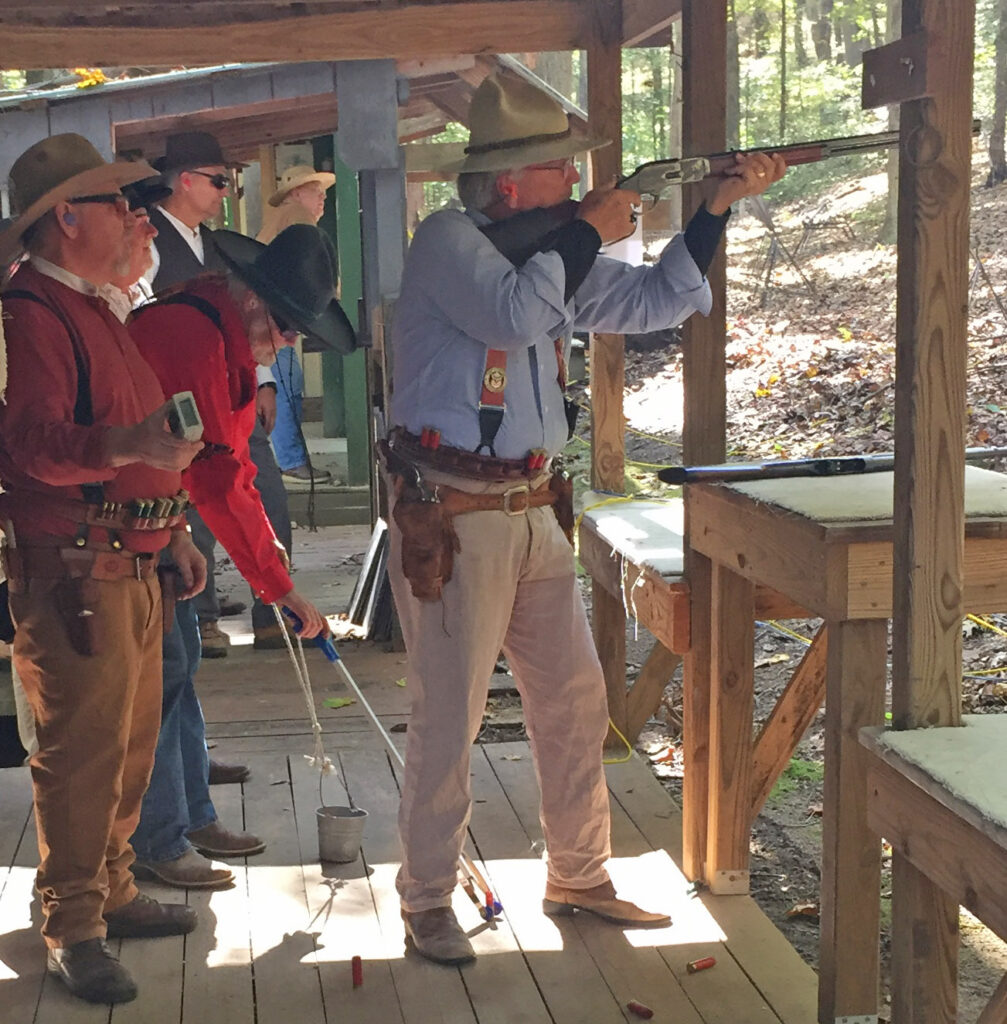 ---
Tuesday, June 2nd, at some point in the day the road contractor will be installing a catch basin and tile near the dumpster just inside the entrance gate. This will permanently eliminate the persistent large/deep potholes in that area. There is no alternative route at this particular point, so the road will be completely closed for a couple of hours.
---
---
There will be a session at the hand trap to learn about its use this Saturday, May 23 at 10:00 AM.
The trap range at GRGC will re-open Monday June 1st at 5:00 pm.
Effective June 2, 2020 the Gale Stiles and Rimfire Ranges will be totally closed to member use every Tuesday from 4:00 PM til dark. Warren County 4H Shooting Sports uses these ranges every Tuesday until the second week of September. Please use the Main Range for member activities during this time.
The next new member orientation will be held on Saturday, June 6th at 9AM at the main rifle range.
A 2020 Match Schedule can be found in the Documents section of the web page. This file can be downloaded and printed for your convenience.
A magazine was found on Main Range. Text or call me with the type and I'll make arrangements to return it to you. 270-535-5892
---
Progress continues at the Club. Hale's Tree Service came in today and took down enough trees to give the 2 Gun Match a 150 yd rifle range. Then moved down to Cowboy Action Range and took out 2 trees, one of which was leaning precariously over the buildings. Hale's was very generous to the club, please remember them when you need tree service.
---
The remaining 3 target boards on Main Range have been replaced. The support beam someone backed into on Main Range has been replaced. New Member Orientations are ongoing. Despite the Covid-19 restrictions, your club is still open and continues to move forward.
Stephen Summers
President
---
Just wanted to share the news that we've added additional parking adjacent to the Gales Stiles Pistol & ARA Ranges. The parking expansion will hold 20-25 vehicles (depending on how carefully people park), and will allow for plenty parking for ARA, IDPA, Steel Plate & 2-Gun matches.